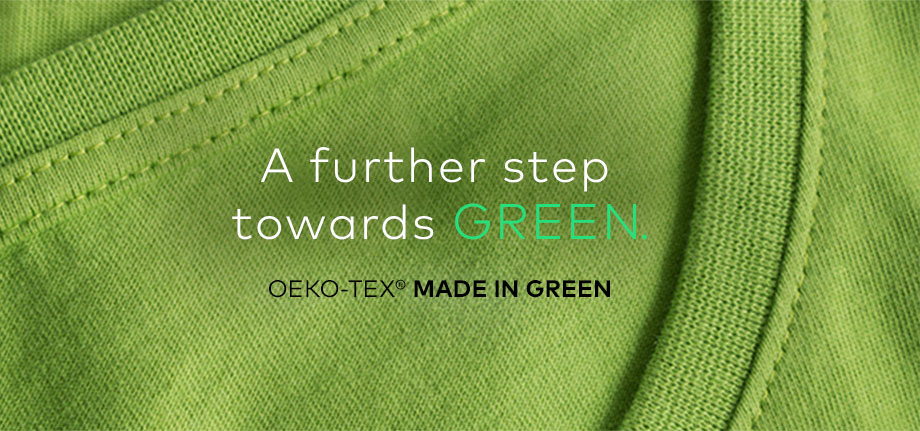 Because our items are labelled OEKO-TEX®
MADE IN GREEN to help you feel even safer.
And to provide some proof for it as well.
What is MADE IN GREEN?
OEKO-TEX® MADE IN GREEN is a traceable product label for textiles produced sustainably and under fair working conditions.
The product label guarantees:
Production in environmentally friendly factories.
Product and consumer safety through testing for harmful substances.
Socially responsible and safe working conditions in manufacturing.
Transparency through traceability of the supply chain.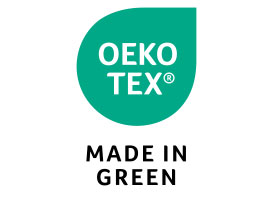 It includes the well-known OEKOTEX® STANDARD 100 for products tested for harmful substances. In addition, the label includes the STeP certification for sustainable production sites. With this, you can be sure that the textiles have been produced responsibly and safely.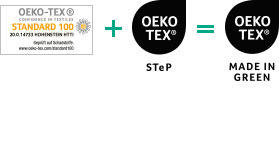 Experience transparency!
The product ID offers a new level of transparency. Each textile has its own ID that allows you to trace the item and gives you information about the supply chains.

You can find the ID on the item page,
e.g. Men's Premium-T Organic (3090): M21LP94U0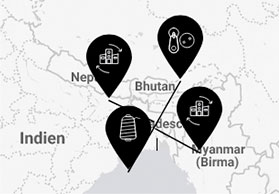 Our team will be happy to help

by phone +49 211 90 900-90, via live chat


or at info@promodoro.de